I dragged my friends Adam and Barbara to a handful of shows today in Seattle. I had been meaning to visit Suyama Space for a while. Beth Sellars curated the 2010 Idaho Triennial at the Boise Art Museum last year, and I had a chance to meet her, so it was great to finally have the opportunity to visit the space. Anna Hepler had her piece BLOOM on exhibition. At the beginning of the day it would begin empty and deflated, and every twenty minutes an air pump would turn on for 20 minutes, and then off again for 20 more. The piece would gradually inflate and deflate, becoming less deflated during the day.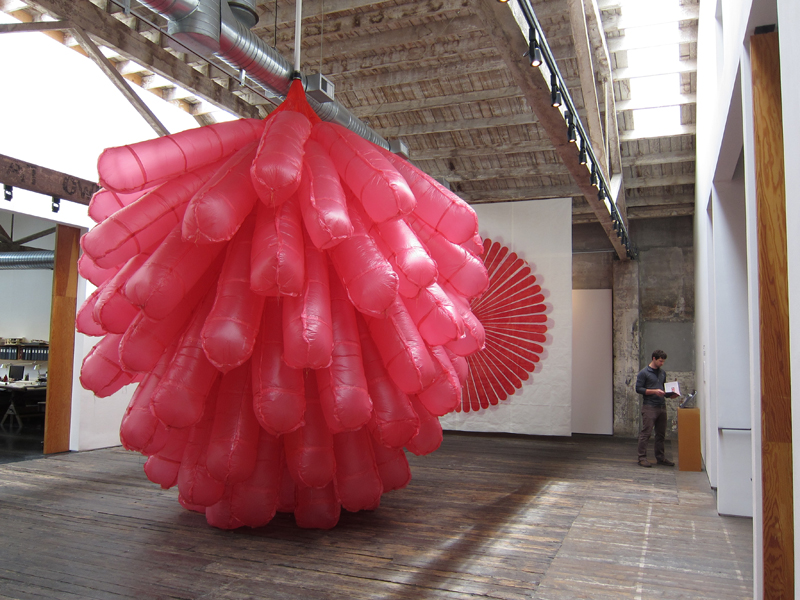 Next, we went to Western Bridge to see Funhouse. I was excited to spend some more time in Julian Hoeber's Demon Hill, which I first saw when it was at the Hammer Museum a few months back.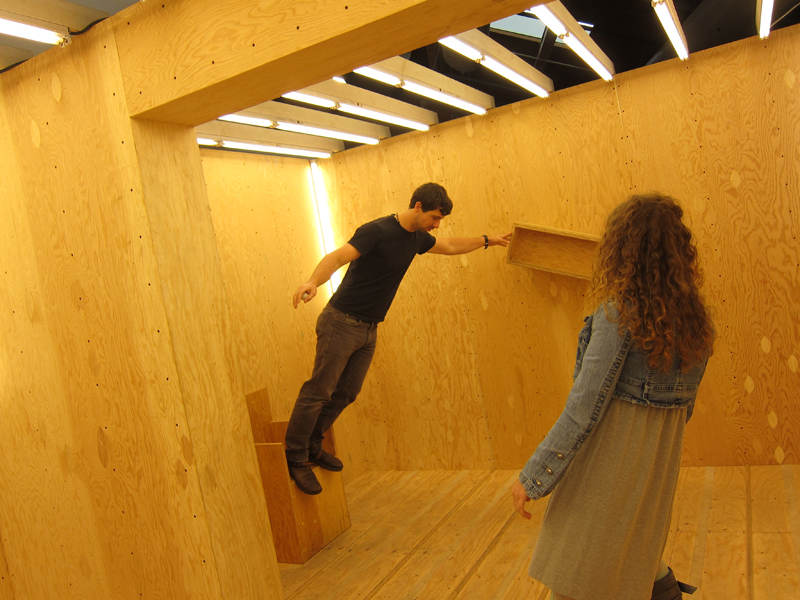 It was accompanied by Martin Creed's Work No. 798:
Next, the Skyspace Bouncehouse by Mungo Thomson: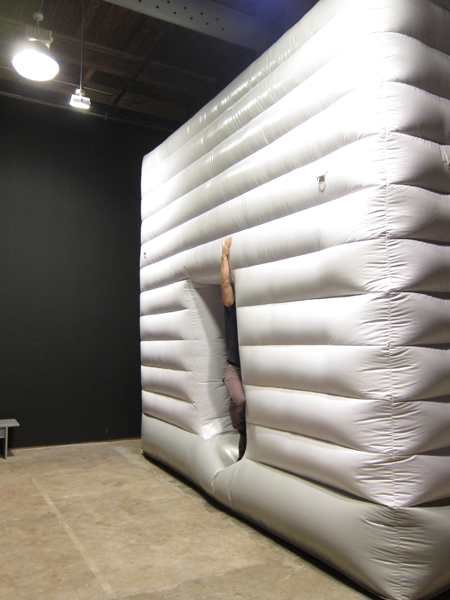 A really nice untitled (Zooey) lenticular print by Gareth Long: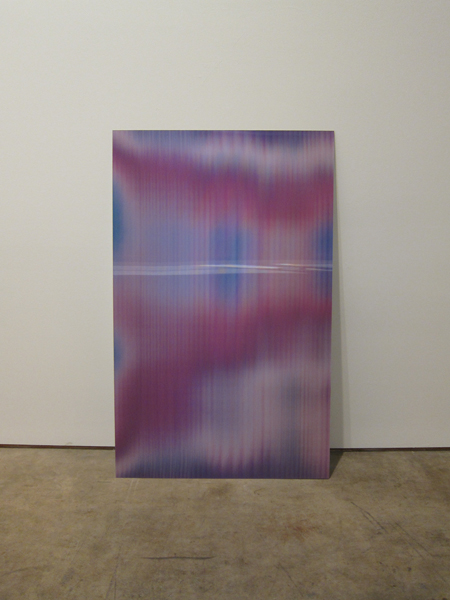 And finally, the first Olafur Eliasson piece I'd ever seen in person, Super Star. I couldn't stop thinking about his rap video.
Next, we made our way to the Lawrimore Project's new location in Pioneer Square to see There is one thing I never liked about you, which was organized by Elias Hansen. It was all glass. Long Term Storage by Rebecca Chernow consisted of 30 hand-blown glass jars filled with mineral oil and small toys: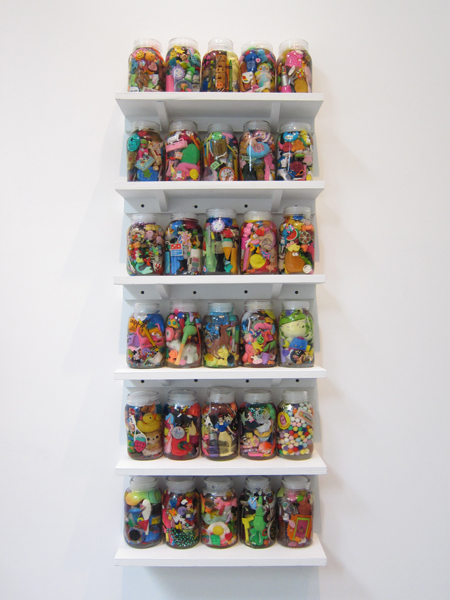 We also saw Rebecca's series Human at the exhibit Purge. Next door to Soil at the Platform Gallery , there was another good show, Bear Season.
Tomorrow I'm going to try and head to the Henry for The Talent Show.