On Friday I went to the Hyde Park Art Center to visit Eric May and the E-Dogz Center for the Preservation and Advancement of Street Food. Eric and Tom Harrington were serving up some tasty French Dip/Banh Mi sandwiches as part of Ground Floor, a biennial exhibition of emerging artists from Chicago's numerous MFA programs. It's an amazing show, up through November 11. If you're in Chicago during this time, I'd highly recommend seeing it.
I was particularly excited about Jeremy Bolen's explorations of radioactive sites, especially because I was already planning a trip to Site A on Monday.
Jeremy Bolen. Buried with the Manhattan Project. CP-1 (Site A, Red Gate Woods). 2012. Archival pigment print, soil from burial site.
Jeremy recently earned his MFA from the University of Illinois at Chicago. We were almost classmates; it was between UIC and UCSB when I was choosing schools… "but why see the world.. when you've got the beach?" Chicago would have been an interesting city to make art in. The University of Chicago, another one of the schools I was interested in attending, is home to a sculpture by Henry Moore titled Nuclear Energy, which is located at the site of the world's first nuclear reactor and also the first self-sustaining nuclear reaction, created as part of the Manhattan Project. When touring the campus a few years ago, I was told that this nuclear reactor was originally located underneath the bleachers of UC's football stadium, Stagg Field. I always kept this in mind while toiling underneath the bleachers at Soccer Heaven, the location of UCSB's graduate art studios.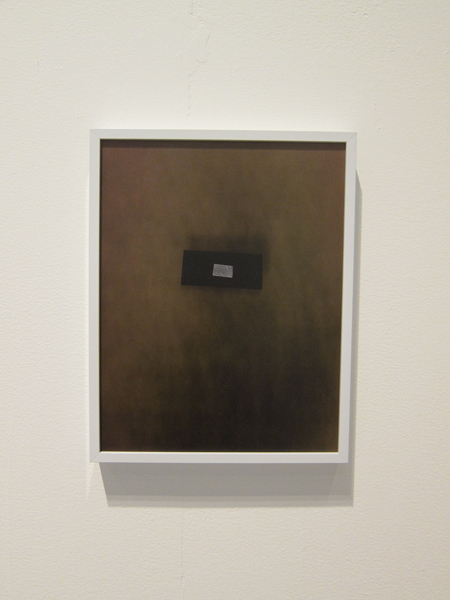 Jeremy Bolen. Roll of film covered in a small piece of lead left next to the advanced photon source for two weeks, Argonne National Laboratory, Argonne, IL. 2012. Archival pigment print, lead tape.
Seeing Ground Floor was particularly relevant considering that there aren't any Chicago artists in the New Wight Biennial at UCLA. And even more so considering the influx of Chicago artists that have been heading to Los Angeles. When chatting with Eric, he mentioned that he had more friends living in Los Angeles than he did in Chicago anymore, and he seemed to know most of the artists in the recent exhibition FRIDGE at Control Room. Evelena Ruether, one of the curators of FRIDGE explained to me at the closing reception that one of the initial ideas behind the exhibition was to bring together work from artists that had recently relocated from Chicago to L.A.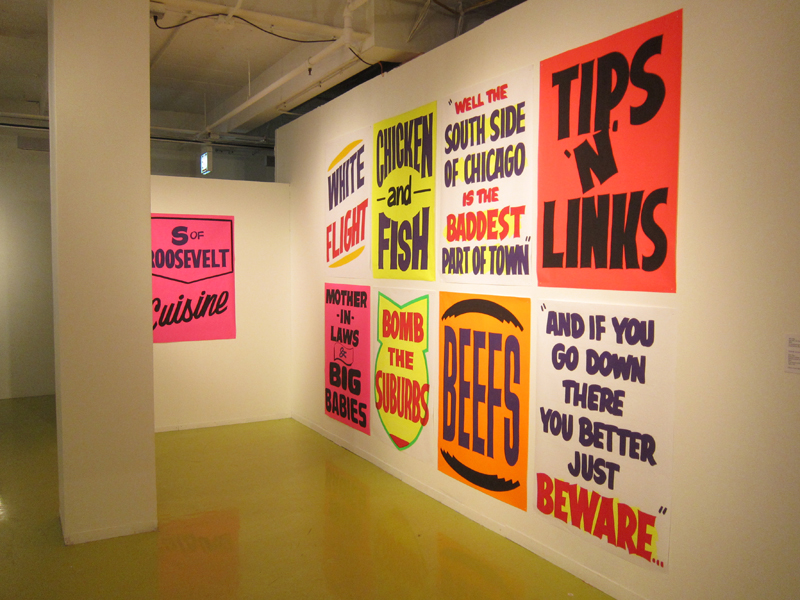 A HOT MIX of posters by Eric May.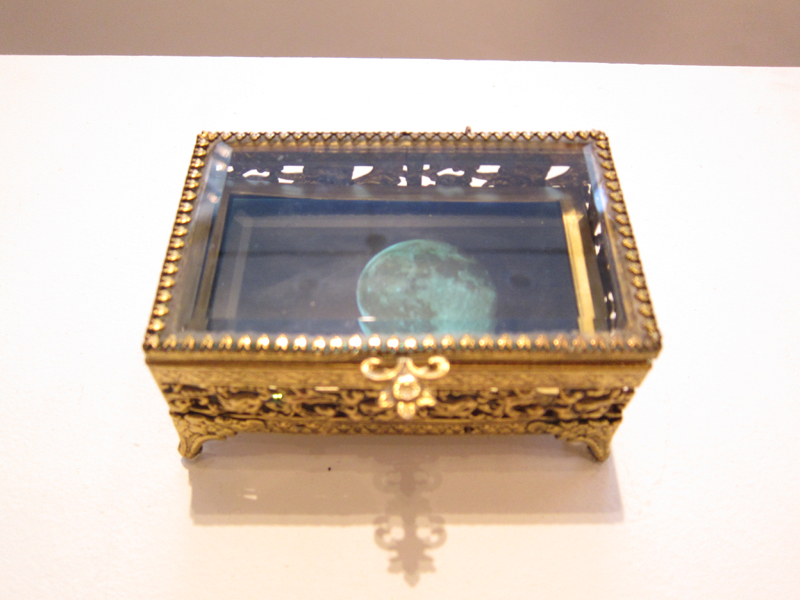 Casilda Sanchez. Quisiera ser tan alta como la luna (II) (I wish I was as tall as the moon II). 2012. HD Video, box and monitor. 5 minute loop.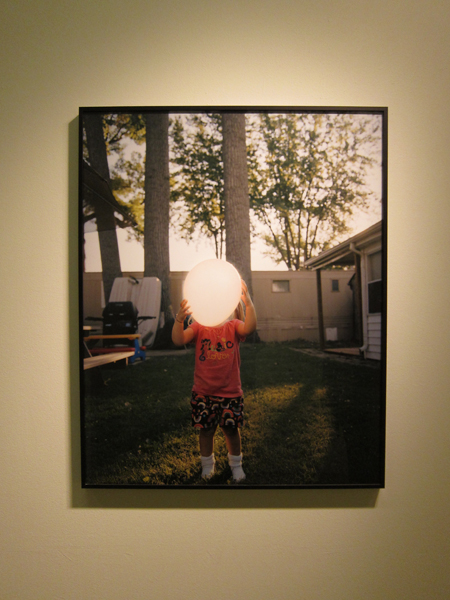 Julie Renée Jones. Air. 2011. Archival inkjet print.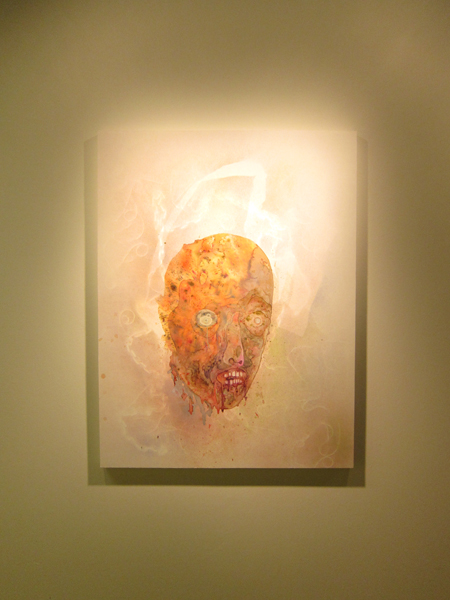 Rachel Niffenegger. Mirror Eyed Chain Goon with Ribbons. 2012. Watercolor, acrylic, gouache, spray paint, and pencil on paper mounted on panel.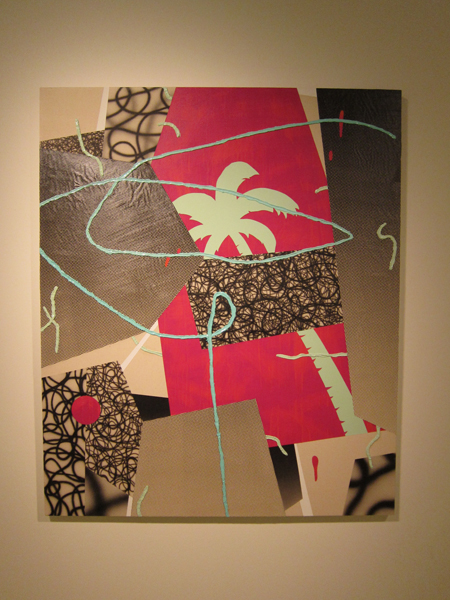 Josh Reames. L.A. Tan. 2012. Acrylic transfer, oil, and acrylic on canvas.
Hopefully Tim Brown and I won't be swimming upstream this coming May when we take our work from L.A. to Chicago for our forthcoming exhibition, Dark Star, at Eric's gallery Roots & Culture.