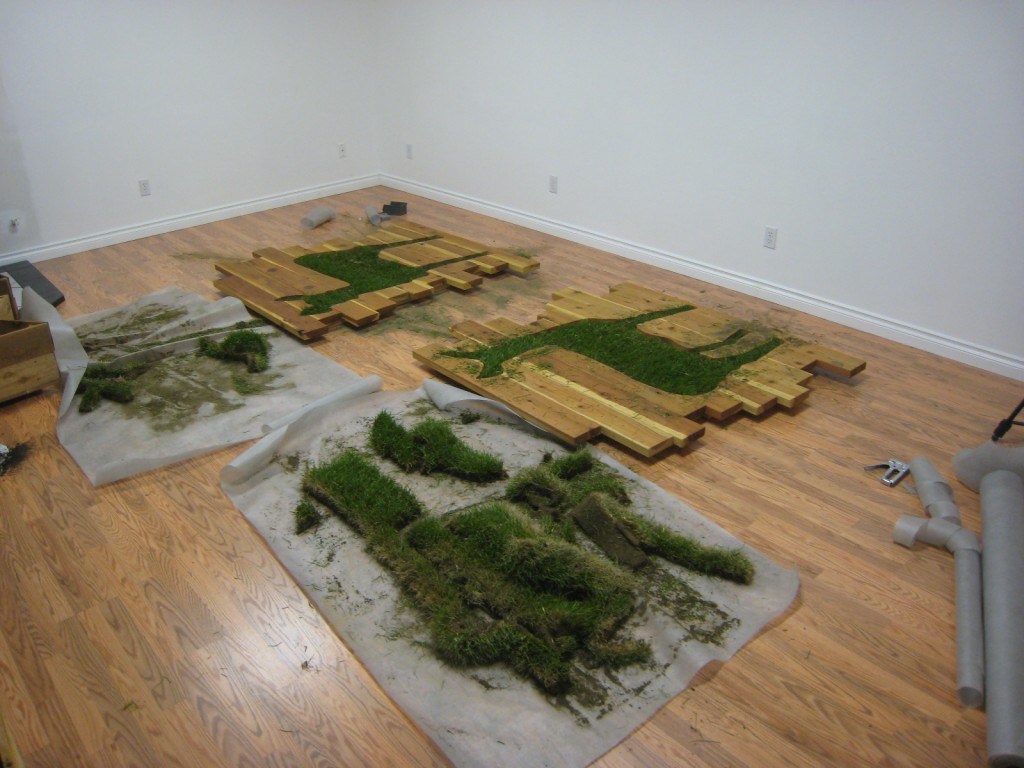 This project evolved from a guerilla idea I had which I may still actualize under the right circumstances. The idea was to trim the shadows of 'wild' animals into the grass on lawns, golf courses, parks, etc., presenting a memory of the animals that may have once lived at that location. It is meant to be part of a series of projects that examine the ideas behind camouflage and beautification. The shadows in the grass being cast from 'invisible' wildlife. I find the parallels between camouflage and beautification somewhat fascinating. Camouflage meant to perhaps hide a foreign invader, and beautification projects that are meant to obscure something hideous. A pain pill; an escape from reality.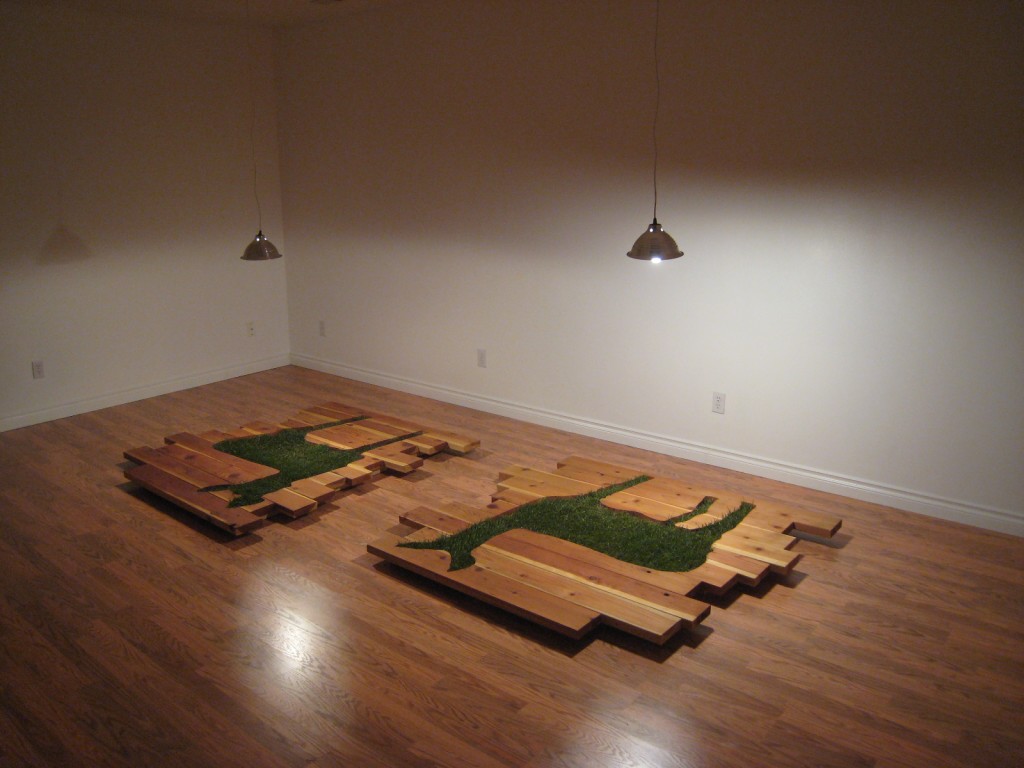 The exploration is meant to project how suburbia appreciates 'nature.' Sitting on a deck or patio constructed from tamed ancient redwoods, enjoying their manicured and well fertilized lawns. If they're lucky they might be feeding apples to domesticated deer, all while sipping lemonade or iced tea. I would hope that there is a barbecue in the picture; grilling farm raised cattle over manufactured charcoal (which would be lit with charcoal lighter fluid of course).
While working on these projects I had ideas of Boy Scout summer camp running through my head. Hiking through the woods and singing songs to keep the bears away. It was only fitting that before I set all this up I found a small toad sitting on the redwood cutouts, who had voiced his strong opinion on the idea.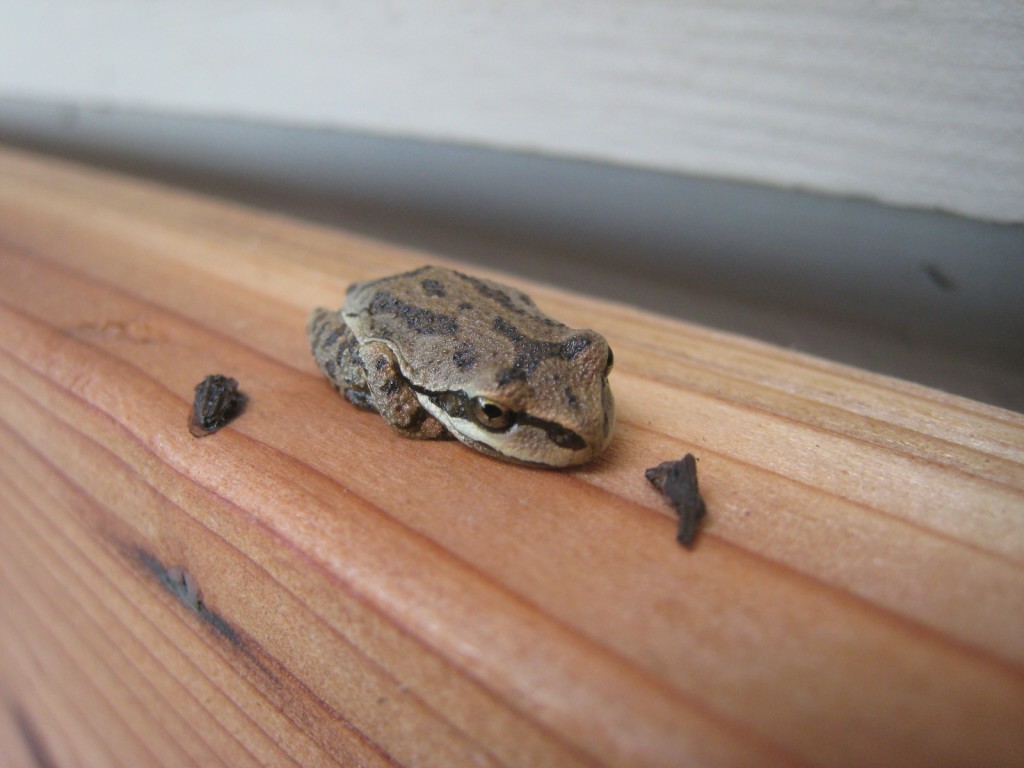 C'est la vie…