Today, while working on a set of futuristic spaceship terrarium pods, I designed a futuristic spaceship terrarium pod hinge. I felt like an elf in Santa's workshop. These are three of four pieces required for the hinge.
I had planned on getting this project done much earlier, but I decided not to compromise. The sketches had multiple ideas for the roof structure of the pod, and somewhere between concept and creation I devised this hinge.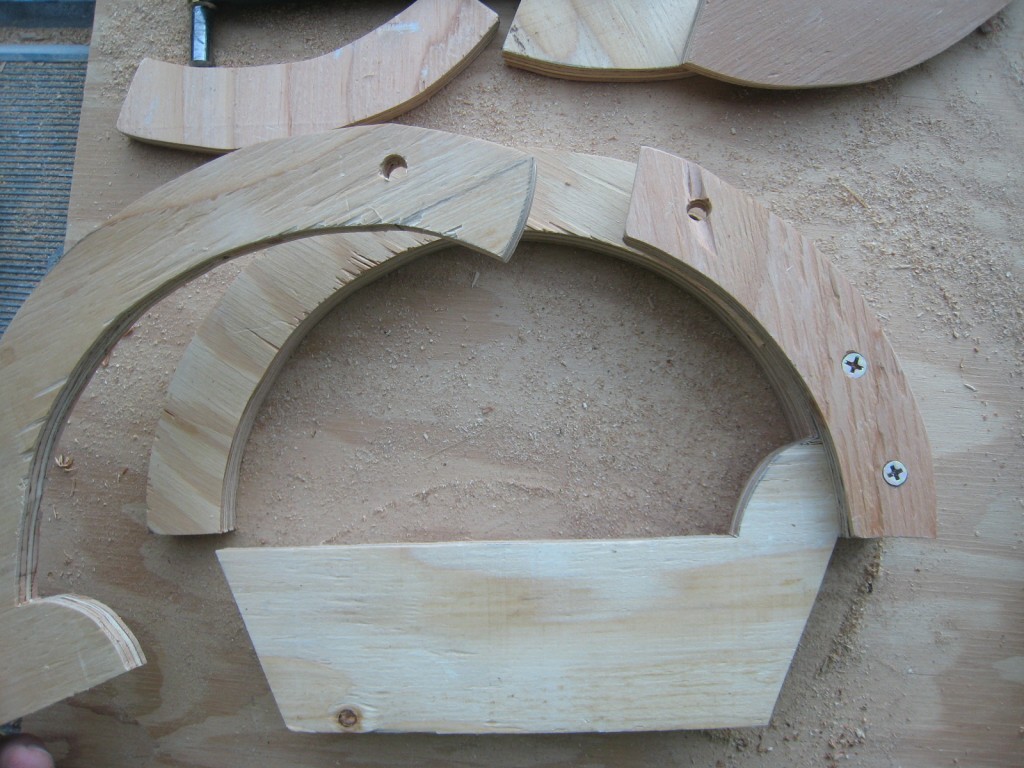 The three pieces are assembled, and the fourth slides in the middle of everything.
The idea started with the outer wooden arch, cut from 3/4″ plywood. After all of those arches were cut out, I sat down and pondered; "how in the hell am I going to attach those to the futuristic spaceship terrarium pods? That thought led to the middle arch, which was designed to attach to the main part of the futuristic spaceship terrarium pod.
Ironically enough, the only thing I had to buy for these hinges was the bamboo! I had the plywood laying around in the basement. Originally the idea I had decided on entailed rolling up the plastic around a bamboo skewer. However once I had cut the main arch (cosmetic), along with the inner arch (structural) I devised the idea of this hi-tech hinge!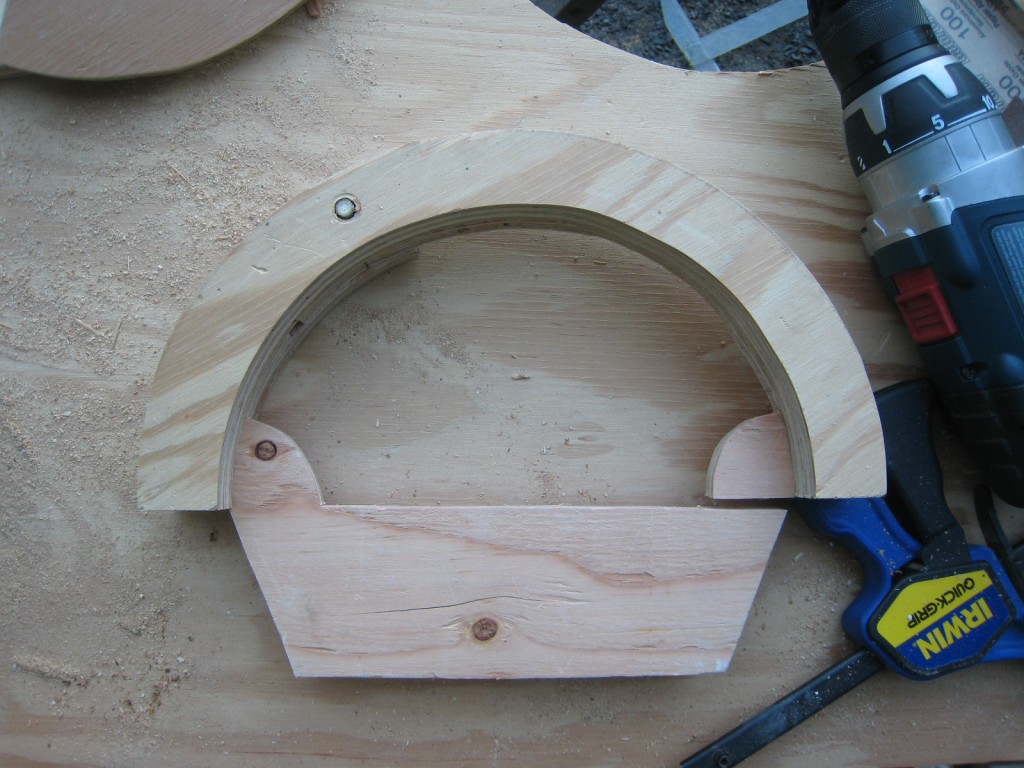 These futuristic spaceship terrarium pods are pretty much made entirely from found and reclaimed futuristic materials. For instance, the wood on the hinge comes from plywood from a bed frame, some other plywood that was laying around, and bamboo. Above is one hinge fully assembled and closed, below it is open.
This project brought to mind how Hollywood has shaped our civilization's technological development. Flying cars, time travel, intergalactic space missions, etc. Thats all fun and interesting, however many have associated dystopian futures alongside these ideas. Currently it seems that 'futuristic design' entails some sort of energy efficient garden of Eden. What if Nasa collaborated with Swiss Family Robinson for their next shuttle?