I thought I would share the design process for a recent project I've been working on. It goes a little bit like this: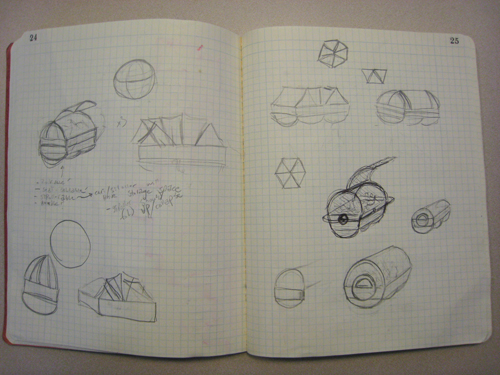 This is the original concept sketch for the spaceship-pod terrariums.

The design (full size) for one side of the pods. (& SECRETS!!!!)

These are some of the concept sketches for the cart. The design constraint was to use only wood. No screws, no glue, not even dowels were used. In the end the only metal that was used, for functionality and strength purposes, was the axles for the wheels.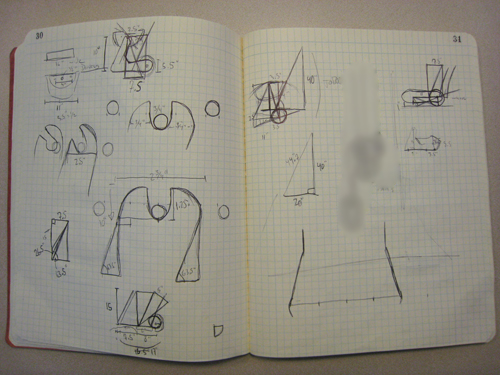 These pages work out what the notches that hold the pods need to look like on each arm, along with the preliminary angles and measurements for the cart.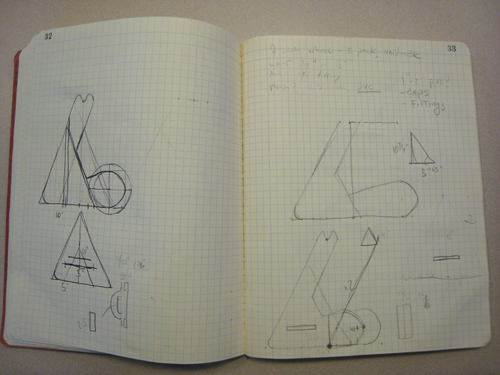 These are some template designs for the side arms that hold the pods and that the wheels attach to.

This is the design for the main platform of the cart.

And lastly, the bottom of the main arm/handle, and the notch used to attach it to the platform.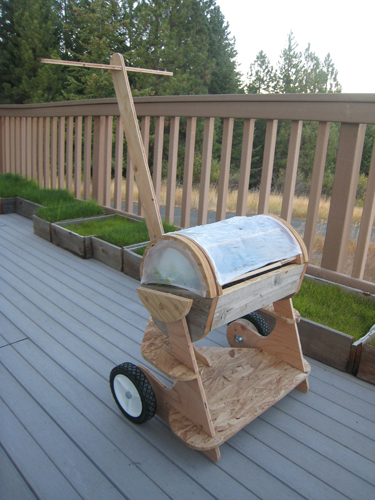 The project is about 97% complete in the above images.