I finally got around to re-taking some detail images of the Matsu deity made of dried fish, shrimp & squid.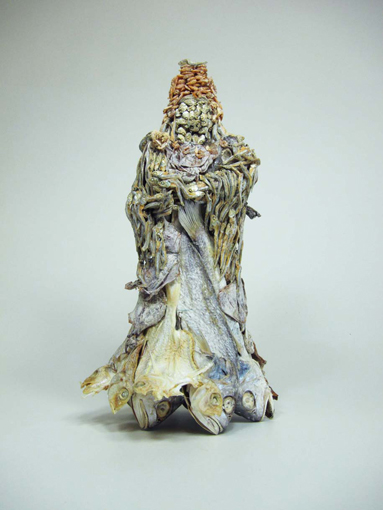 And yes, it still smells awful. Info about the project is posted here.
In other fabulous news, Gabriel Brown and I are feverishly putting together the details for our show Chickensh@#, which is coming up in a few weeks. Among our individual work that will be exhibited, we are collaborating on a few fantastic items including a chicken coop, a pile of hot steamy compost, and a DIY planting station that will let you grow a salad in less than a month!
The show is opening on New Years eve, so we're hoping to turn it in to some sort of party.. if you are in Spokane for New Years be sure to stop by! Saranac Art Projects is located on 25 W. Main street, right off of Division and across the street from Zola.