Suett is the fat from around a cows kidneys. It maintains a thicker consistency than regular ol' beef fat.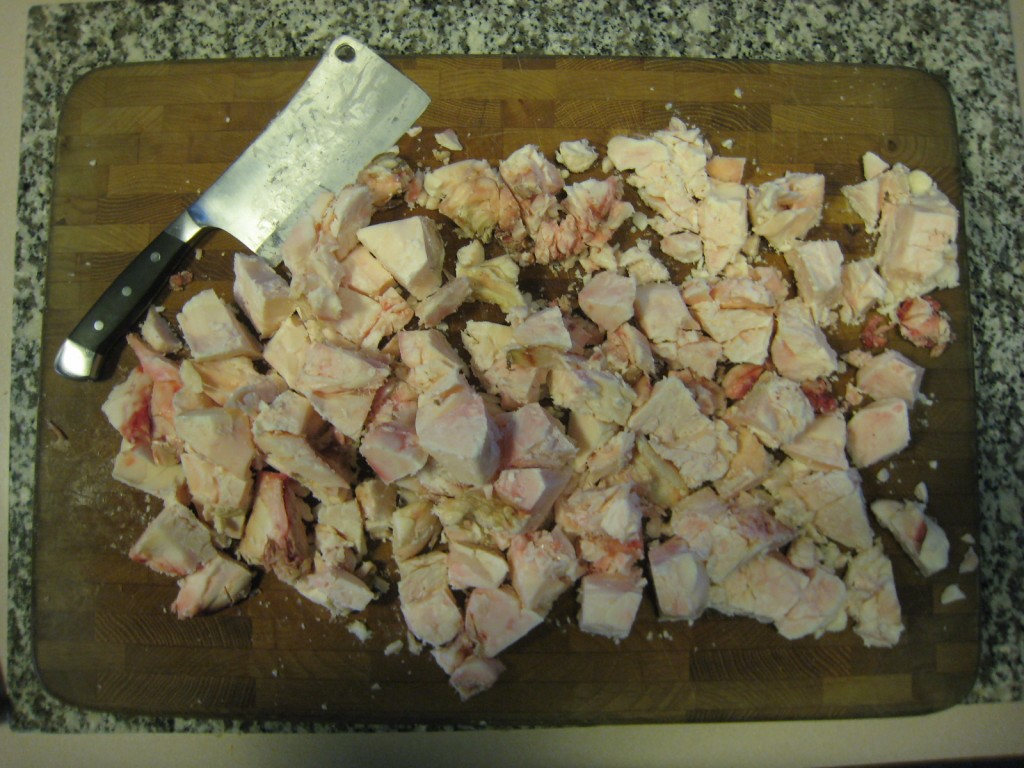 Rendering is the process that removes all the impurities and fleshy parts from the fat. This helps ensure that the fat does not go rancid when its sitting in a gun case getting eaten by a parrot. We start here by choppin' up the suet.
To make it easier to heat up and liquify, I ground it up in a KitchenAid.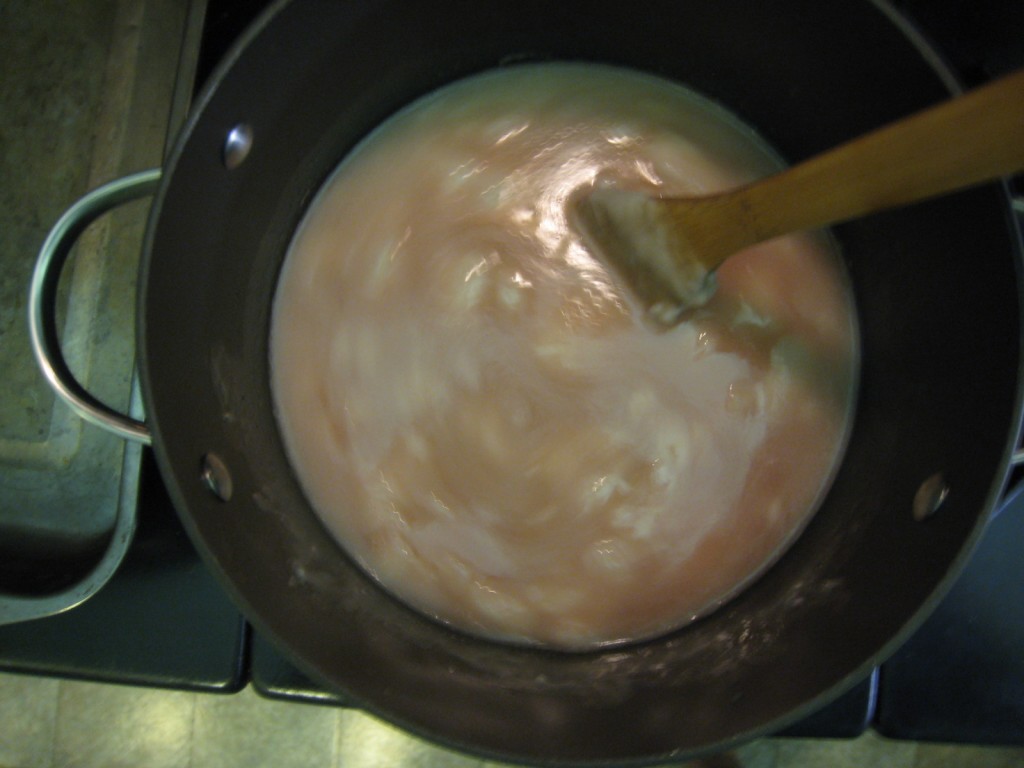 I added a little bit of water to the pot, and cooked it at a very low temperature. It smells a little bit like shortening, and after a while, made me nauseous.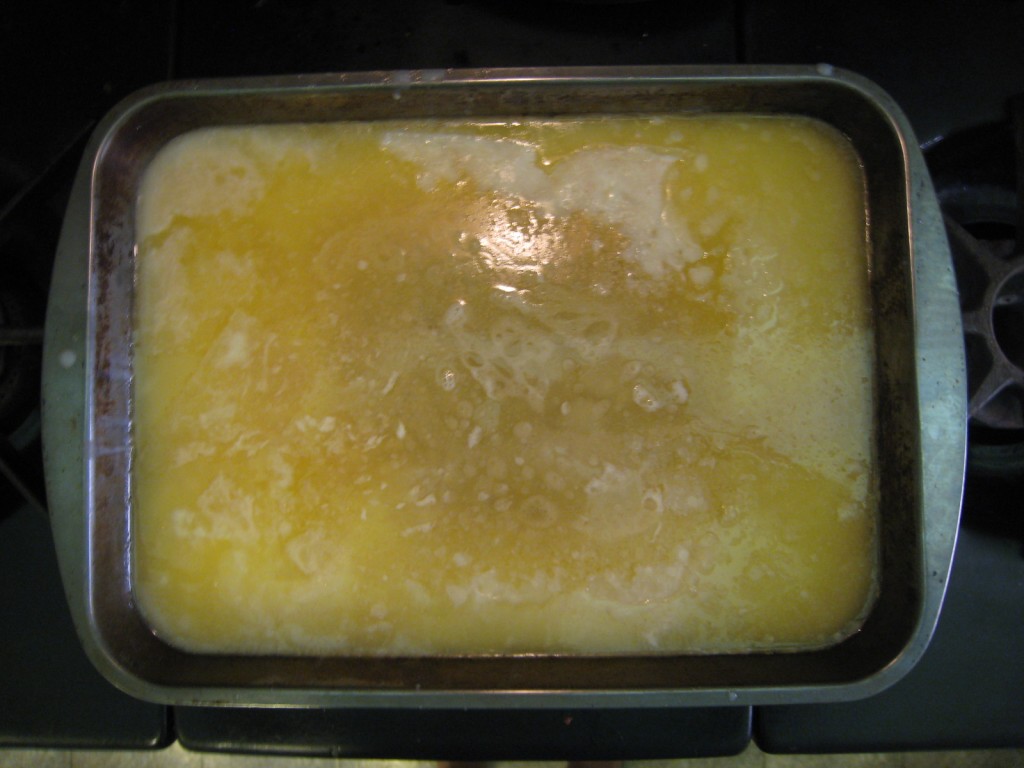 The final step was dripping it through cheese cloth. All the fleshy tidbits stayed in the cloth, and the fat strained through into the pan. Now I'll let it sit in the fridge over night, where I'm told it will separate into a layer of water, a layer of gel like stuff called "cracklins," and a layer of rendered suet.