Last Tuesday I jumped on a plane to Seattle. After tying a few things up at SOIL I headed up to Greg Boudreau's new studio on Captol Hill. He just moved back to Seattle after living in southern California for about a year, so it was good to see him (not to mention his new studio space is amazing.. I neglected to take some pictures.)
I stayed with my good friend Adam, and ended up going hiking on Wednesday. It was a 7.2 mile loop with about a 2,000 foot elevation gain to Washington State's lowest alpine lake; Lake Serene. It rained/snowed for most of the time, but we still managed to have a good time.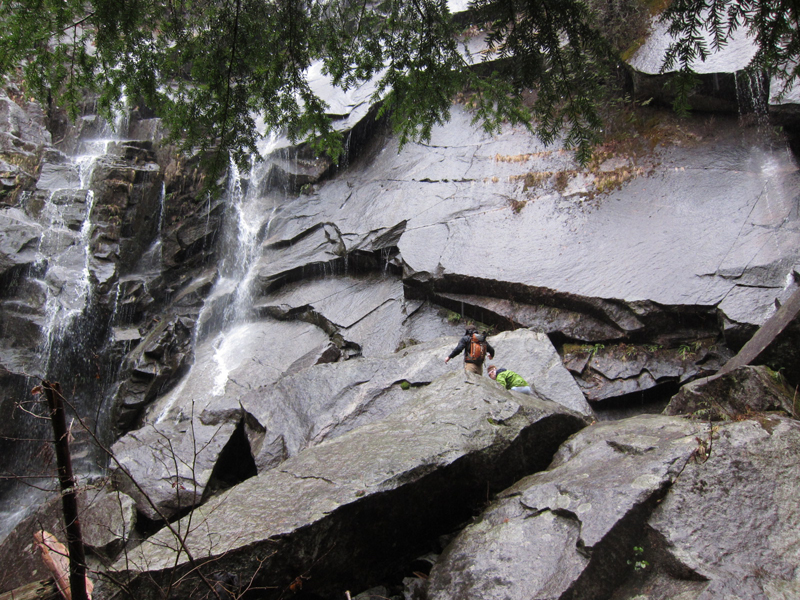 It was pretty cold at the top and we were racing daylight to get back down, so we didn't stick around too long. Just enough time for a snack, some thunderous avalanches echoing around the lake, and a few photos.
After the hike we headed back to Seattle, cleaned up, and got some food. With my recent Sci-Fi fascination, Adam suggested we watch a film called Zardoz, which stars Sean Connery in a red speedo. It's a pretty weird, but well thought out flick. Afterwards I managed to get a few hours of sleep before we rushed off to Sea-Tac at around 4:45 am. I made it just in time for my flight to San Francisco, with a connecting flight to JFK. We landed 20 minutes early in New York, arriving just before the storm that left about 16 inches of snow on the city. My friend Adam Benham has a loft in Williamsburg that he shares with three other roommates, living a true starving artist lifestyle. His portion of the loft consists of a soundproof room where he practices and hosts small jam sessions and rehearsals, with his tree-house style living quarters directly above the practice room.
We woke up in the morning to this: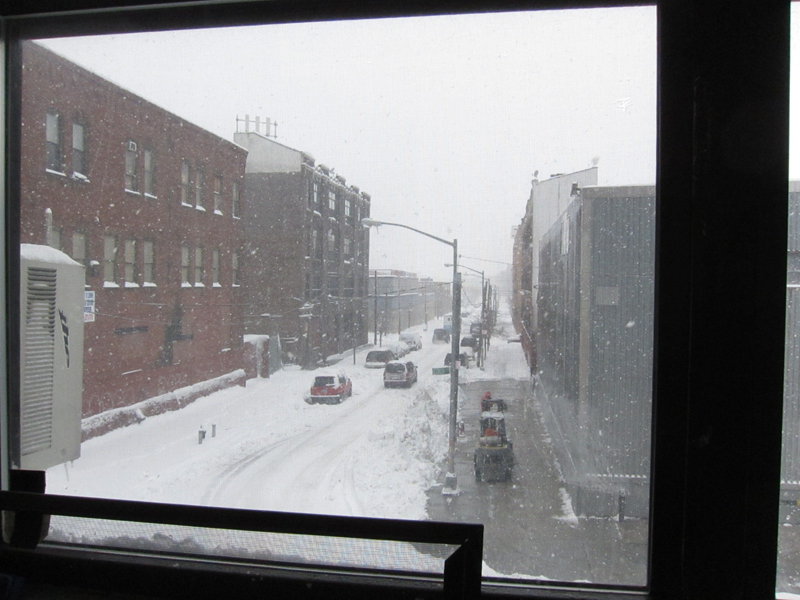 And after getting some breakfast we went to this: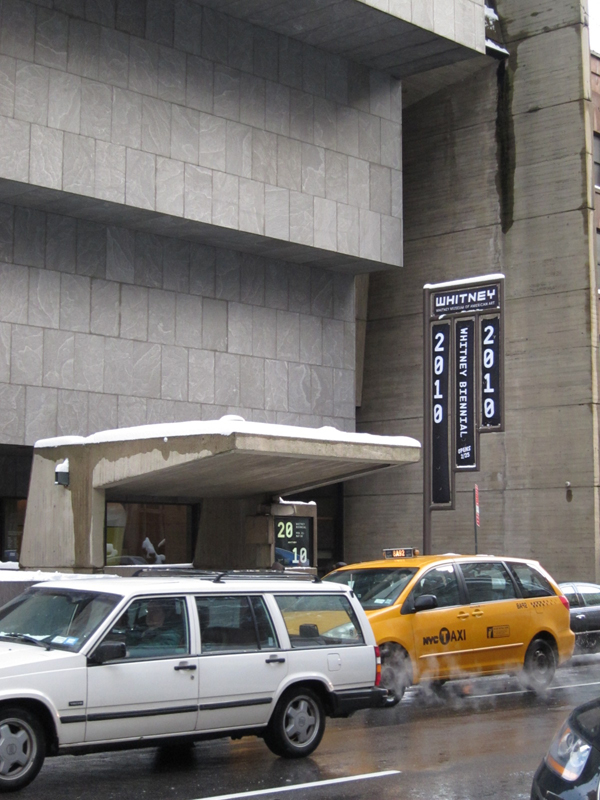 There were a lot of good video installations, and it was good to see some artists from the Pacific Northwest (aka; Portland); Storm Tharp and Jessica Jackson Hutchins. The biennial reminded me somewhat of 2010 Winter Olympics in that a good portion of the artists were representing a country other than their homeland. At what point does it become "American Art?"
Later in the evening, a friend of a friend has a friend who is a studio assistant for Ryan McGinness. Ryan is hosting 50 theme parties at his Manhattan studio and documenting them all. I'm not quite sure what the final product will be, but we made it on the guest list for party #33: CH.U.G. ( CHinese Underground Gym). Because I'm living out of a suitcase right now, I didn't get a chance to put together the proper 80's Olympic attire that was requested for the party, but when we showed up they handed us tank-tops, a white towel, and a limited edition water bottle to commemorate this particular party.
The event was kind of slow due to the inclement weather, but people still managed to have a good time. Every hour on the hour there was a group exercise led by some personal trainers that brought a slew of workout equipment to the party. At midnight there was a relay event; I'm pretty sure my team won but I wasn't really paying attention.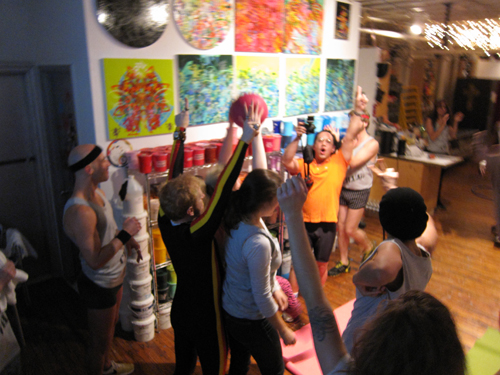 The sequence was: Take a shot, do ten push-ups, run and retrieve a ball and run back to hand it to your teammate, then run to the far end of the room and drag back a 40 lb weight bag, run back to the other end of the room to draw the olympic rings, write CH.U.G. & sign your name, and then run back to high-five your teammate.
At 12:30 there was a medal ceremony:
We headed back to Williamsburg after the party, caught a few hours of sleep, and in the morning Adam dropped me off at Penn Station to catch the train to Vermont. It took about 8 1/2 hours, and the handful of us that were heading to Vermont Studio Center got picked up in Waterbury for the 45-minute ride to the campus in Johnson. The majority of the other residents will be arriving sometime today.
I'm just getting started/set up, but not planning too much work before the Canada vs. US gold medal rematch which a few of us are heading to a bar to watch in about an hour.