Tonight I discovered my new favorite instrument. I called my landline with my cell phone, and plugged a Marantz PMD201 cassette recorder into the phone jack. Hovering the cell phone above the recorder yielded some magnificent theremin-type noises, and it is kind of mind boggling to think you are using your house & a cell phone grid (along with some antiquated cassette technology) as an instrument.
It was all for the Idaho Triennial audio guide. The exhibit opens to the public tomorrow scratch that; it's 5am.. TODAY (the reception is Sep. 17th), and I wanted to get my audio segment done. This is what it turned out like: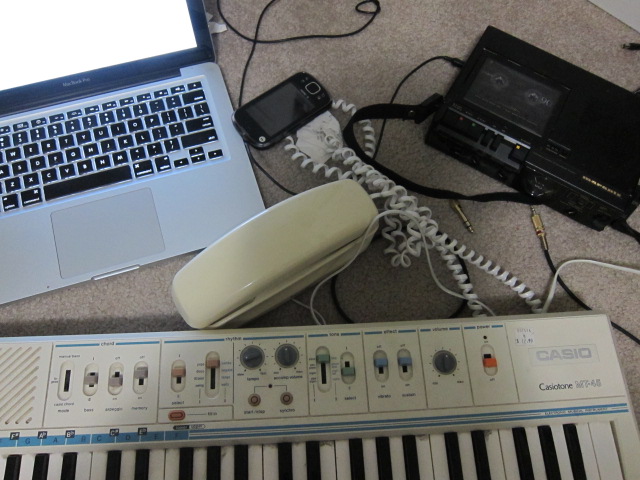 And on a good note, the art museum hasn't called me to ask for clarification on how to set up the sculpture.. I spent a lot of time writing thorough instructions, so they must have figured it out.