Due to moving and being in a general state of flux over the past few weeks, I neglected to place an order with MOO that would arrive in time before I left Coeur d'Alene or Santa Barbara for the Triennial. Today, unfortunately, I had to go to a Kinkos. I would have been better off banging my head against a brick wall, but after talking to the staff and battling for service for what seemed like an eternity, I finally managed to get my design on one of their computers.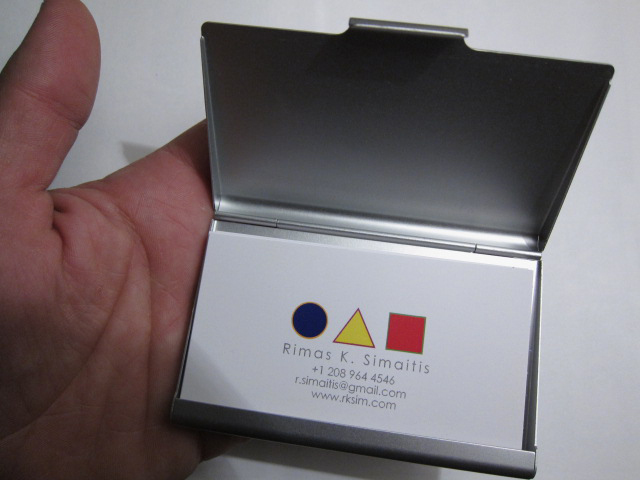 After waiting for a call, I decided to just stop by and see if they were ready; they were. They charged me about $10 less than what they quoted me, and it's a good thing; exactly half of the fifty cards they printed were mis-printed. I'm still debating whether or not I should go try and get half of my $15 back.
But on a good note, I can only fit 15 or so in my nifty card case that I picked up from MUJI in Manhattan. And I'll be handing some of those out tomorrow at the opening reception for the Triennial.