The Triennial reception was fantastic. All the artists were introduced by the executive director, Melanie Fale, followed by a short talk from Beth Sellars about the adjudication process she used. And the catalogs: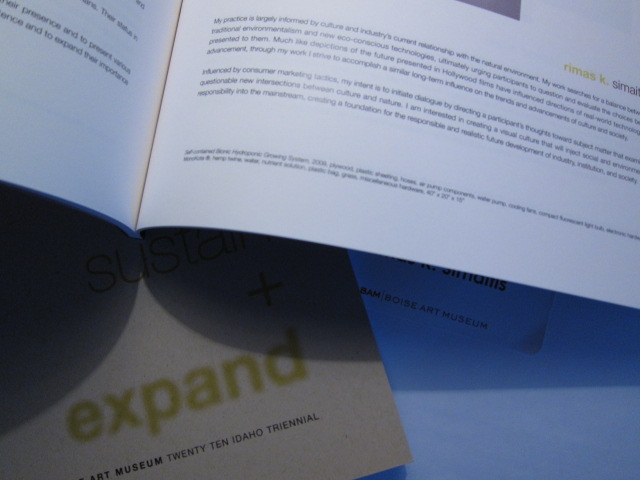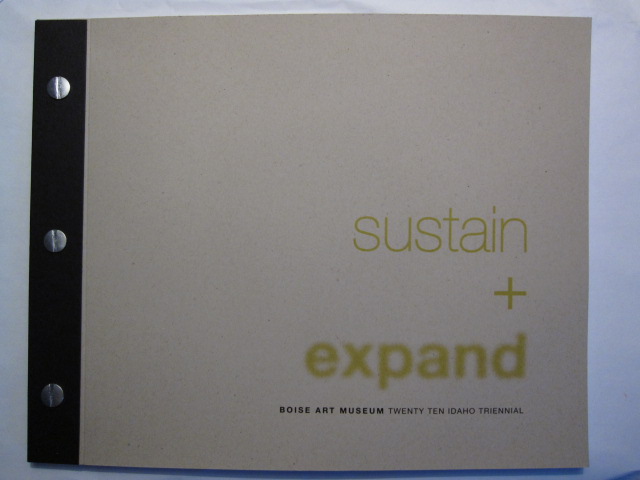 But the highlight of the evening had to be meeting Leonard Klikunas. His piece was definitely one of my favorites in the show. He is an anthropologist by trade, and in his paintings he uses sediment from the High Desert of Idaho and Oregon, mixes it with acrylic medium, and piles it on in hundreds of layers. I really enjoyed learning about his process of discovery and exploration.
But we also sought him out for another reason; he's Lithuanian! After chatting for a bit, it turns out that my mom and him went to the same elementary school in Chicago (though he left a year before she was born). Small world. He invited us over to his house where he was hosting an after-party of sorts, and I ended up meeting a couple who both went to UCSB and lived in Santa Barbara for 20 years! They gave me all kinds of advice about good wine (their family has a winery near SB..!) and restaurants. But before I get to go check out Los Arroyos, La Super-Rica, and the Buttonwood Vineyard, I'm off to Seattle to celebrate my mom and sister's birthday, which was this past Wednesday.