Over the past week I've been piecing together a method to etch and paint the D I O S P E X logo onto a certain piece of glass..
It starts with an Acrobat design that goes through a vinyl cutter. The stencil is then affixed to the glass, and the etching compound is applied. Once etched and cleaned, it takes a round with an airbrush. In the end, it will look something like this: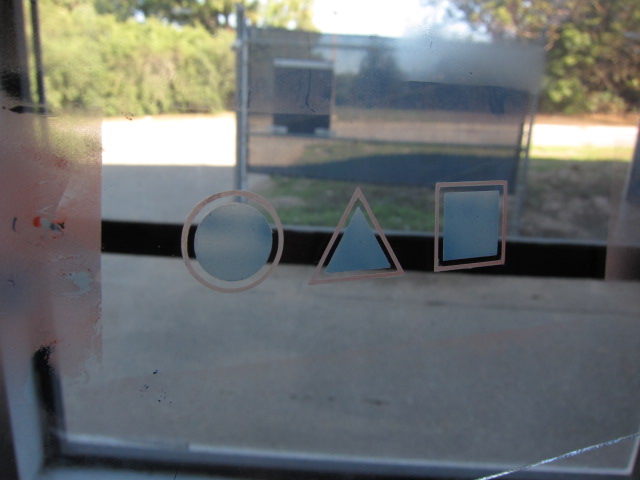 Except fancier, with fancier colors, on a fancier piece of glass. Needless to say, I'm very pleased; on to the artifact.