They keep us pretty busy here at UCSB. Ever since I got back from Christmas break, it seems like I've been caught up in a whirlwind. We are busy preparing for open studios next saturday, and our exhibition, Riven Rock Refracted, is opening at the Santa Barbara Museum of Art's McCormick House and needs to be installed by this Friday (the day before open studios). The opening for the SBMA is the following weekend; with a soiree on Friday the 12th ($250 tickets….!) and an opening to the general public on the following saturday (2/12).
In the meantime, I made two trips to LA last weekend. On Friday I went to visit a few galleries in China Town, went to the Super Sensorial exhibit at MOCA, and stopped by the Hammer Museum on the way out of town to check out Julian Hoeber's Demon Hill installation. I went back again on Saturday to go to a few openings at Bergamot Station in Santa Monica, specifically Margie Livingston's opening at Luis De Jesus. I met a few gallerists & curators, and it was a pleasure to meet Claude Zervas as well. Claude and Margie are both from Seattle, and I have followed their work for quite a while.
Today I made a trip to Art Los Angeles Contemporary where I saw some good work from a few international galleries out of Berlin, Seoul, Madrid, and Milan. There were also quite a few good exhibits from American galleries, and I was excited to see that Lawrimore Project (Seattle) made it down.
Now, from the beginning of the month I've been experimenting with documenting my work from last year in a short-film format that I can use for my Skowhegan application. The film is nearly complete, and I am putting the finishing touches on it via the score, which is being composed for six vacuum cleaners. I set up a sound stage in the gallery in order to record it in real time with the film.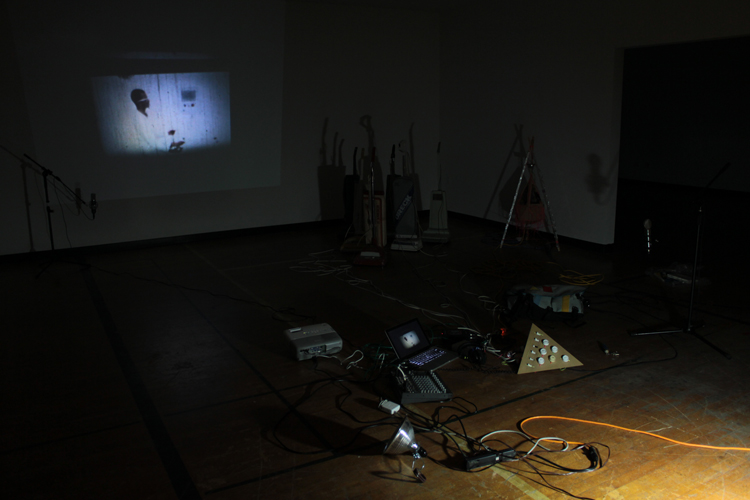 The vacuum-synth is in a functioning state, and I will be painting and finishing everything in the coming week, hoping to have it prepared for open studios.
For the Riven Rock exhibition, I am putting an installation in the fire place; mirrors, a small pool of water, drip drip drips, and hoping for some sort of kaleidoscopic infinity effect. I cleaned out this fireplace: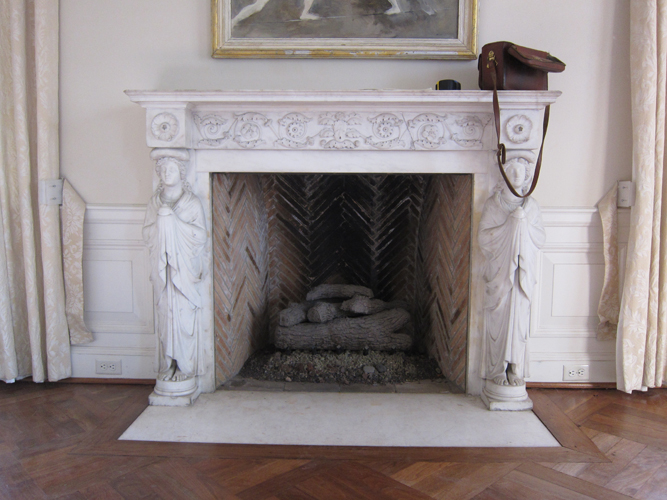 …and built a frame that slides right in & out (12 times) so I can take the whole thing back to my studio for the rest of the fabrication: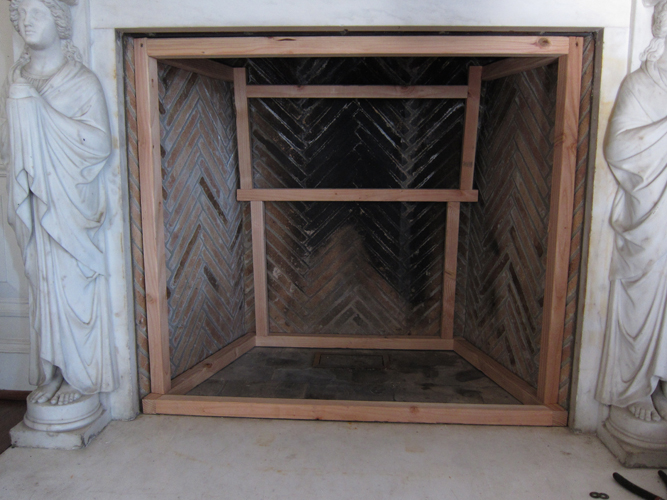 And lastly, on a lighter note, a little over a week ago we drove up to Vandenberg Air Force Base to witness the Delta IV rocket launch. It was the largest rocket ever launched off of the west coast. I was shooting video, while Tim Brown was busy taking some still images: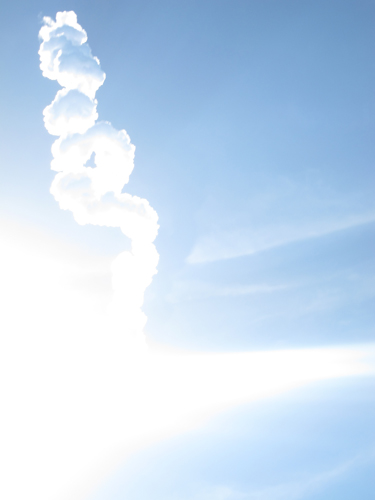 And speaking of Tim, we are collaborating on a sensory deprivation tank that we hope to have operating by the end of the quarter. Stay tuned ya'll!
Oh! And I forgot to mention that I went to a class on Friday and learned how to hypothetically track PIRATES in Somalia via a complex satellite array using some fancy software called Satellite Took Kit. !!!!!!!