After taking a healthy spring-break road-trip through Montana, Idaho, Washington, Oregon, and California, I arrived back at UCSB at full sprint. This coming Thursday is the Psychonautica Fair (at Dog Shit Park on Del Playa).
UPDATE: The Psychonautica Fair has been moved to 830 Fortuna Lane. It is no longer at Dog Shit Park.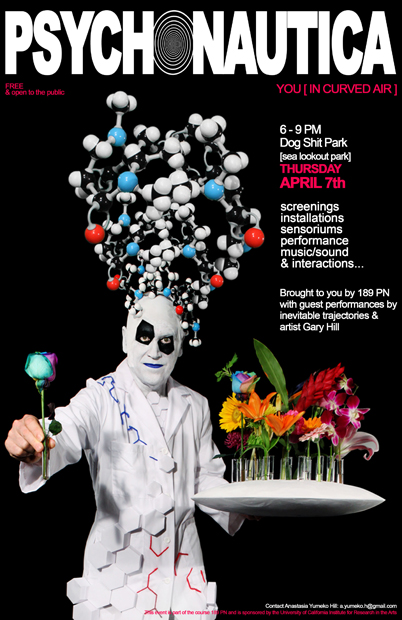 In the past week I managed to conceive and nearly complete a project for the fair; The Escape Hatch:
And the following evening there is the ZAP! Projections Event. (Downtown: 528 Anacapa Street (at Cota)) from 8-10 pm.
Come watch my face spin round and round and round and round!